Bialystoker Synagogue
A Multicolored Marvel
The Bialystoker Synagogue was originally built in 1826 as the Willett Street Methodist Episcopal Church. It is the simplest of four early 19th century quarry stone religious buildings built in the vernacular style during the late Federal period that survives in Lower Manhattan. Evidence suggests that the church was a stop on the Underground Railroad in the mid-19th century. There is a door off the balcony purported to conceal a hiding place for escaped slaves.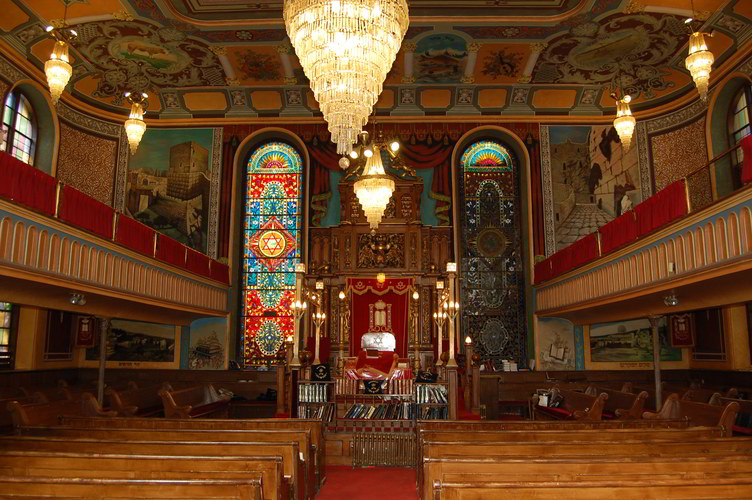 New York City's congregation of Bialystok Jews, founded in 1878, had grown large enough by 1905 to purchase this building and convert it into a synagogue. It is now designated as a New York City Landmark and listed on the National Register of Historic Places.
In 1988, the synagogue restored the interior to its original façade, and the former Hebrew School building was renovated. Its interior restoration features a richly painted ceiling with signs of the zodiac (mazalot) and hand-painted murals on the walls. Its elegant bima and ark are believed to have been hand-carved in Italy in the early part of this century.
The Bialystoker Synagogue, a very active and growing congregation, is under the leadership of Rabbi Zvi Romm who was appointed in September 2002.