Angel Orensanz Cultural Foundation
The Oldest Surviving Building in NYC Built Specifically as a Synagogue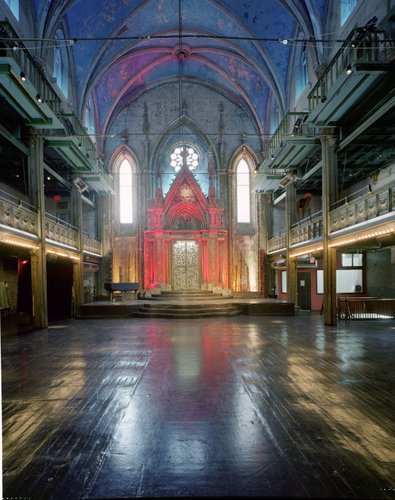 The Angel Orensanz Cultural Foundation was built in 1850, originally for Congregation Anshe Chesed, founded by a group of German-Jewish immigrants. In 1888, it was taken over by Congregation Anshe Slonim.
It is the oldest surviving building in New York City built specifically as a synagogue, and the first synagogue structure built on the Lower East Side. At its completion, it was the largest synagogue building in the United States. It could accommodate seating for 1200 people; 700 men on the ground floor and 500 women in the balcony.
Inspired by the Cologne Cathedral, it was designed by Alexander Saeltzer in the Gothic Revival style, popular in New York during the 1850s. The interior's vaulted sanctuary space and great doors continue to evoke awe in their viewers. The structure was purchased in 1986 by Angel Orensanz, an internationally renowned Spanish sculptor, and there is a gallery of his work upstairs. Angel and his brother Al, restored the building and have transformed it into what is presently one of New York's liveliest cultural centers for the visual and performing arts, and event spaces (hosting the wedding of Sarah Jessica Parker and Matthew Broderick among others).